Welcome to our restaurant ! Choose Seafood In your Bags!
Special Announcement
1:Please Bring Credit Card And ID To Pick Up Your Food!Thank You!
2:Happy Hour 3pm-5pm seafood Entree Buy 2 Get 1 Free.Pick 3 Different Kinds of Boil seafood Entree In The Bag!
3: $20 Off Dine-In Only.Minimum Purchase Of $50 Or More ,Not Valid On Drinks .Cannot Combined Other Offers!Offer valid through :Sep30-2021
Call for Consultation:617-718-1666
("Happy crab" is the only Cajun seafood restaurant we own in Somerville, MA and it is not related to any others who use the same name.)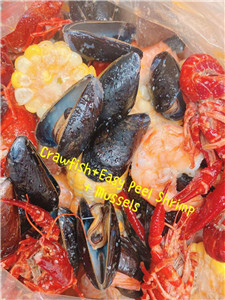 Hungry? Order online now!